"Your Hot Tub Specialist in the Algarve - because you deserve it!"
Algarve Hot Tubs
Algarve Hot Tubs - Spa's - Swimspas - Saunas and Steamrooms
We offer you the Complete Service - Repairs, Spares, Service for all kind of Hot Tubs, Swimspas, Saunas and Steam Rooms.
Largest, most complete selection of Hot Tubs, Swimspas, Saunas and Steam Rooms in the Algarve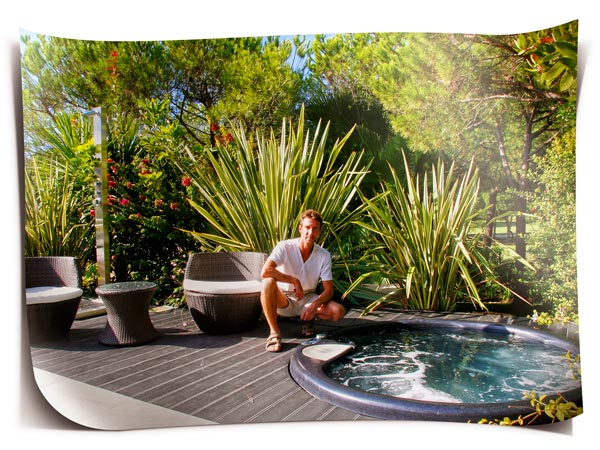 Without exception, our wholesale offerings are available strictly to licensed professionals. Wellness products are available from many sources, but the best quality products are those carried at professional Wellness Shops like ours. Experience the difference by using the fine products we use everyday and make available for purchase by our clients. We can recommend just the right product to meet your Wellness needs. Algarve Hot Tubs supplies products to Private and commercial Clients throughout the Algarve and around Portugal providing both professional Service and products for resale.
The World of Hot Tubs
Please browse threw our Spa section (Hot Tubs) where you will find information on our range of beautiful hand build spas. Each of our models is specially designed to meet our Customers most exacting requirements - be it for the therapeutic health giving benefits, a relaxing lifestyle or just great family Fun. Create your new social meeting point for family and friends. I am confident you will find the right Hot Tub for you.