Commercial Spa's
Commercial Spas are used in Hotels or Wellness Complexes with a high usage and lots of Bathers
Built in Commercial Spa's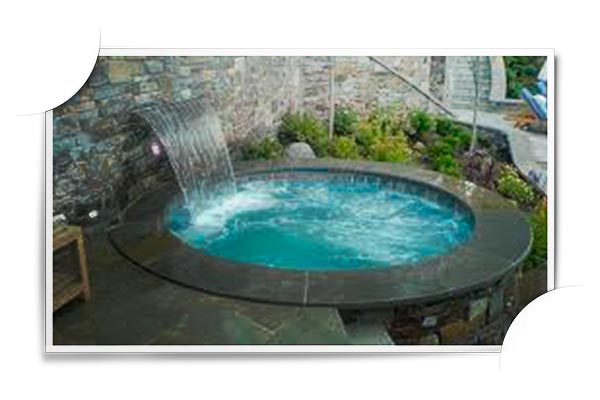 Our built in Commercial and Domestic Spas are manufactured in Europe from the finest grade, vacuum formed, acrylic, they are strengthened with laminated polyester and supported on a robust aluminium frame. All the plumbing utilizes high flow PVC tubing and is securely bracketed. Our spa shells have been ergonomically designed with discerning professionals in mind, built with air channels as standard and a quality jet specification. Each shell has thermal foam insulation and is fitted with an underwater light.
Our German Manufacturer Riviera Pools Produces some fantastic inGround Hot Tubs which will be a Highlight in your Private Villa - customized to your needs with a Daybed and some incredible Features.
Colour upgrades are available for most models, (all prices quoted are for white shells) these are; champagne, ocean wave, summer sapphire and azure metalescent.
All Built In spas are made to order, supply and production times vary throughout the year, though we endeavour to provide delivery within 6 weeks. As each application and installation is different we manufacture and supply a full range of bespoke Equipment control packs and balance tanks, designed to ensure the optimum performance of your chosen spa. To get an accurate equipment costing we require the clients design specification including; bather load, expected use, pipe layout and distances. For guidance purposes, the price range for these built in spas is between; €15, 500, 00 to €33, 000, 00 + IVA. (excluding building and electrical costs)
The difference between ....
Portable Spas / Hot Tubs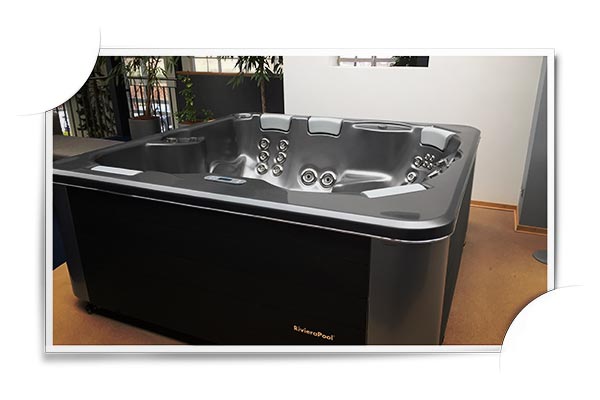 Are build as a Compact unit where the shell is surrounded by a cabinet (Wood or Composite) with a PVC Base and an Aluminium / wooden structure for the support. Pumps, Blower, Management System, Heater and Filtration are all hidden inside the Cabinet. All you need is a Good Base and electric supply (12 -40 Amp) Portable spas are made for Private use but can be build in as well.
Commercial Spa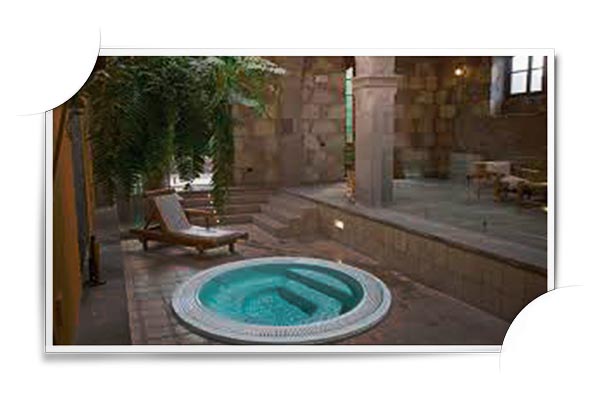 Commercial Spas are used in Hotels or Wellness Complexes with a high usage and lots of Bathers .But also on Private Properties where they are included in to the Pool or next to it. The Filtration here is done by a Sand filter - the same as used in Pools. Commercial Spas are delivered as a shell with a supporting Frame, Pre - Plumbed and Inclusive Jets.
Pumps, Management System, Heater and Filter are installed in a Separate Technical Room. Normally also included is an automatic Water Treatment system to insure good Sanitizer and PH Levels. The user can switch Pumps, Blower and light on from the Spa. All other Adjustments are pre-defiant.